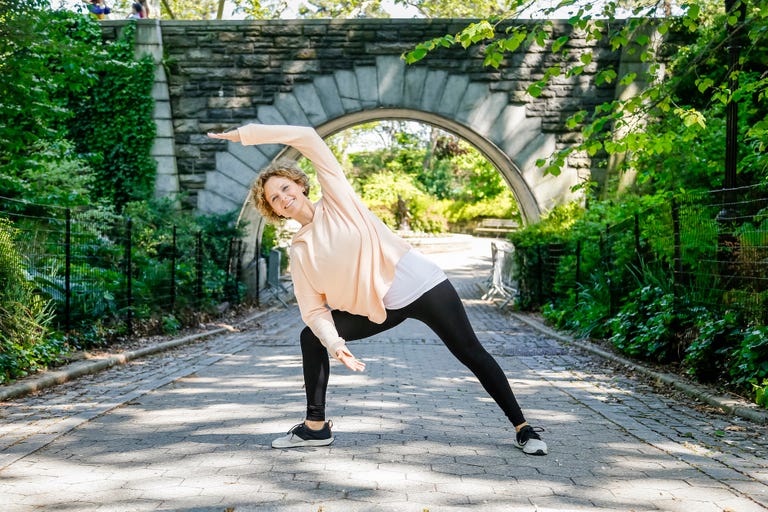 In the fall of 2007, then 23-year-old Lauren Chiarello moved from her home in South Salem, New York to New York City with two roommates. She was working at a small non-profit and enjoying life in Manhattan. Then she was diagnosed with cancer.
"I went to the dermatologist because my legs, belly and arms were severely itchy despite the fact that I didn't have dry skin or any rashes," says Chiarello. "I was about to leave with a prescription for skin cream, when I mentioned a lump above my collarbone that I thought was growing bigger, but I wondered if I was going crazy. I didn't think that was the thing to get checked out. If I hadn't said anything, who knows."
Chiarello was referred to a series of doctors who gave her a variety of tests. "I remember sitting at the Ear Nose and Throat doctor, and he told me it could be a bad infection or I could have lymphoma," she says. "It took a second to register, 'Yup, that's cancer.'"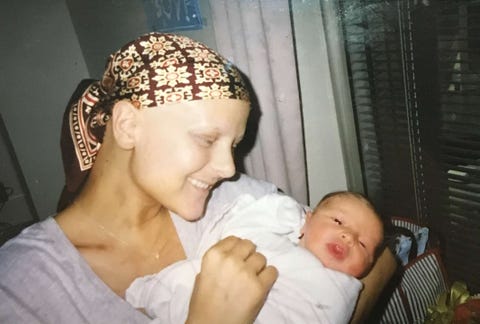 Lauren Chiarello
Tests came back positive for stage 2A Hodgkins Lymphoma, a type of blood cancer. The standard course of treatment is six months of chemo, and Chiarello arranged to keep working throughout. "I would go to chemo every Thursday morning and go right to work," she says. "I crashed over the weekend, and my department was supportive."
Still, it was a rough time. "I was very fatigued and sick," Chiarello says, "but I had to go through it.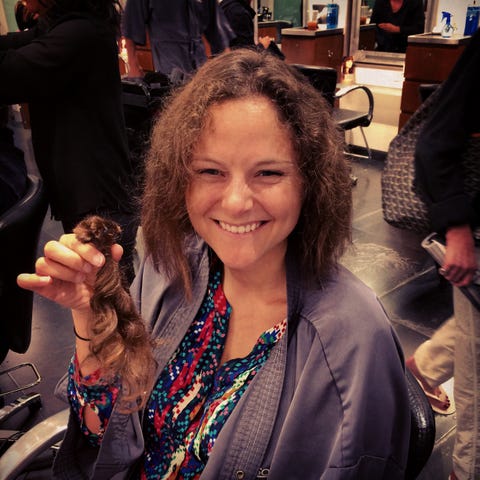 Lauren Chiarello
Friends wanted to show their support, and two signed up to run their first marathon—the Nike Women's Marathon in San Francisco raising money for the Leukemia & Lymphoma Society. "I went out there to cheer them on," says Chiarello. And when her cancer went into remission in August 2008, she signed up to train and fundraise for her own half marathon in January 2009.
Though she was told that a relapse would be uncommon, the weekend of the race, Chiarello felt a lump on her collarbone coming back. "I was pretty devastated," she said, but she ran the race anyway, and then told the people at her new job with Memorial Sloan Kettering Cancer Center that she had cancer—again.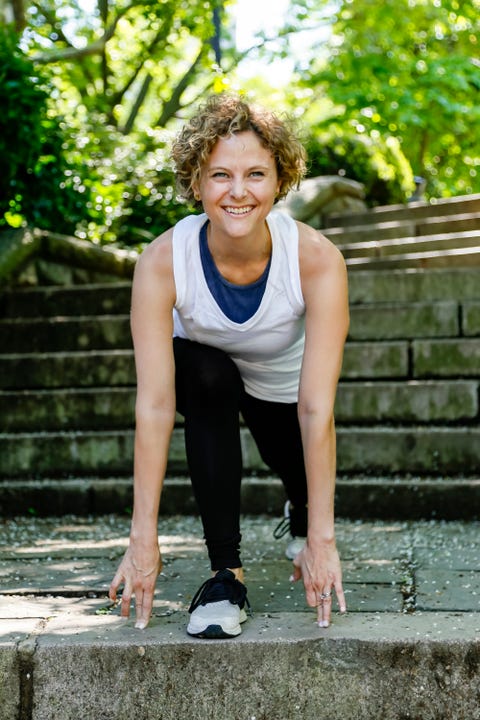 Diana Davis
"My first question was: Can I still run?" says Chiarello. "I was so high off the half marathon—the fundraising and training and sense of community—I didn't want to give it up."
She did have to pause, however, and the second round of treatment was very intense. "I had high dose chemo and a stem cell transplant," she says. "So I had to be in isolation for six weeks at the hospital to recover, and I remember just hoping to get through each day."
After facing two bouts of cancer, Chiarello says adjusting to her new normal post-treatment took almost a year. She started taking classes at Exhale, a gym with boutique fitness classes and spa therapies, and then she fell in love with the Lotte Berk Method, a fitness routine which combines yoga, strength training and dance principles. "It's all about core and using your own bodyweight to create strength," says Chiarello. "I felt myself getting stronger with each class, and I appreciated the mind-body connection."
About 700,000 people are currently living with non-Hodgkin lymphoma in the U.S.
Chiarello became a teacher of the method, and she started running again.
"After a long day of teaching, the first thing I do when I walk in the door is take off my Spandex and put on my favorite cotton sweatshirt—I crave something soft and cozy against my skin. It's like being wrapped in a hug," she says.
In 2011, she completed a half marathon to raise money for First Descents, an organization that provides free outdoor experiences, like rock climbing or surfing, for young cancer survivors.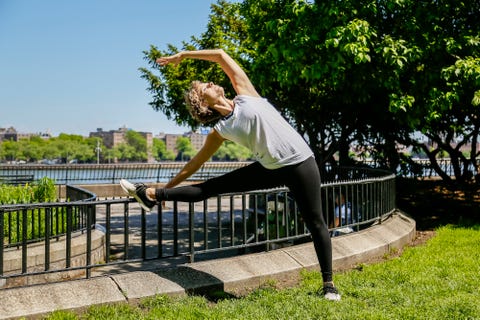 "I love how soft and breathable cotton is. It helps me feel comfortable during my low impact workouts and my cotton pieces are super durable," Lauren says.

Diana Davis
Since then, she has gone on to run seven more half and two full marathons, raising over $75,000 for cancer charities. She's also founded ChiChi Life to combine her three passions: fitness, fundraising and cancer advocacy.
"I always combine fundraising with running," she says. When she ran the New York City marathon in 2013, the course took Chiarello up First Avenue, by Memorial Sloan Kettering, where she had received treatment. "There are no words to describe running a marathon past the place that saved my life," she says. "I am grateful."
Source: Read Full Article