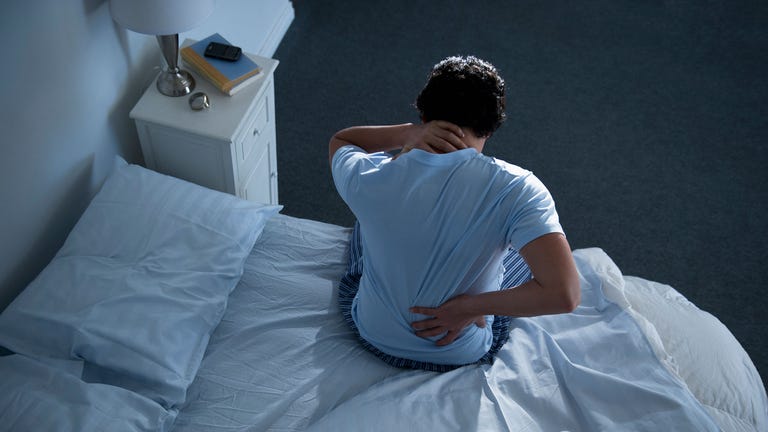 A whole constellation of things factor into a solid night's sleep: what you did at the gym that day, how long ago you finished up an emergency latte, how late you stayed up watching Chuck pre-zzzs, and, of course, your mattress. In fact, more than 75 percent of those surveyed by the National Sleep Foundation said that their mattress is key to getting their best rest. But your desired sleep platform can impact way more than just the quality of your shuteye. Back pain sufferers, we're lookin' at you.
"We sleep nearly a third of our lives," says Dr. Blake Dircksen, CSCS and physical therapist at Bespoke Treatments in New York City. "It's important to have a good mattress that sets you up for success." If you're in the mattress for a new crash pad, and you've ever been dogged by back pain, start here.
Just like the conditions for a great night's sleep, a whole bunch of factors come into play here. The age and firmness of your mattress are a great place to start. Researchers agree that saggy mattresses (think waterbed and overly soft foam) are less than ideal for back pain sufferers, according to one Danish study. Some even say that medium-firm mattresses are superior to firm mattresses for reducing specific low-back pain. Regardless of what the science says, it really comes down to personal preference.
"The important thing is to avoid [pain-inducing] positioning by using pillows to prop yourself."
"Comfort is king," says Whitley. "Take your time at the store or warehouse and really get a feel for the bed. Try out your preferred sleeping position and draw up a conclusion. And remember: Often your first impression will be accurate."
Sleeping position can also play a big part in how your back feels in the morning. Just like firmness, that's a personal preference. "The optimal position for each individual will be different," says Whitley. "The important thing is to avoid [pain-inducing] positioning by using pillows to prop yourself."
For example, if you sleep on your stomach, place a pillow under your hips to avoid excessive lumbar extension. If you sleep on your back, try putting a pillow under your knees to keep the pelvis in more of a mid-range. If you're a side-sleeper, try placing a pillow between your legs to keep the hips from diving in. The idea is to keep your spine from curving waaay out toward the end of its range of motion.
Last but not least, we can't forget about resting sleep temperature. Sleeping too warm can make you toss and turn often, resulting in a less-than-ideal quality of rest.
Ready to find your dream mattress? Here, our four picks for curbing back pain.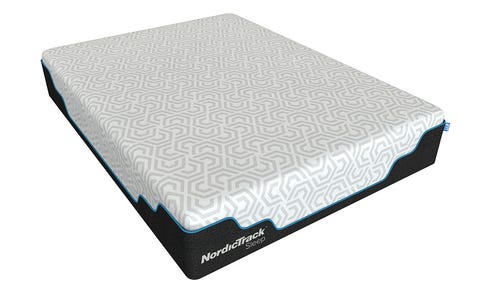 NordicTrack
NordicTrack Smart Mattress
Best for: The quantified guy
Want to really know what's happening when you're in Dreamland? NordicTrack and iFit have got you covered. In addition to the model's three zone design, which help reduce key pressure points and support the body where it matters most, this mattress offers sleep metrics via iFit sleep sensors. Using an app on your phone, you can view relevant data, like the time it takes to fall asleep, body movement, number of times the bed is exited, sleep efficiency, number of awake times during the night, and total sleep time.
$3,350 for a queen, NordicTrack.com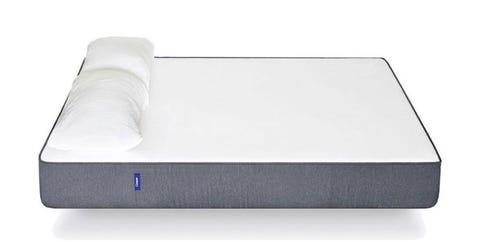 Casper
The Casper by Casper
Best for: The guy on a budget
A budget buy that gets delivered in a box straight to your door: It doesn't get much easier than this. The Casper mattress is a great option, not just because of its cute branding. With pop-up demo locations around the country, you're able to go in and try the options for yourself—critical to homing in on the best-comfort pick for your back. Plus, it's got zoned support, which treats your shoulders and hips differently for better alignment and deeper coziness.
$995 for a queen, Casper.com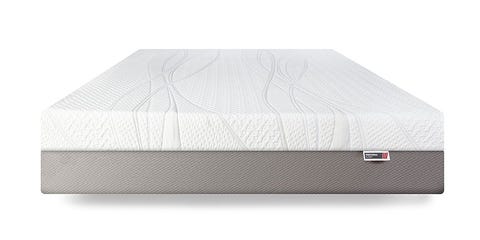 PerformaSleep
PerformaSleep's The Mattress
Best for: Active guys
Athletes, this one's for you. Infused with CopperCool gel foam technology, this special pick from PerformaSleep helps support the back and joints and maintain a comfortable temperature—all while aiding in essential muscle recovery from all those heavy lifts during your morning gym session.
$875, Amazon.com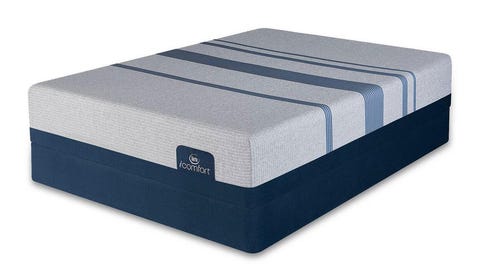 Serta
Serta iComfort Blue Max Touch 1000
Best for: The guy who likes things firm
Falling in that ideal medium-firm to firm range, this option from mattress staple Serta is perfect for a guy with back issues. Made with memory foam, it still feels plush to the touch while providing the support he's looking for. Plus, it's got what they call TempActiv max gel, which helps regulates temperature to provide that instant cool feeling.
$1,999, MattressFirm.com
Source: Read Full Article