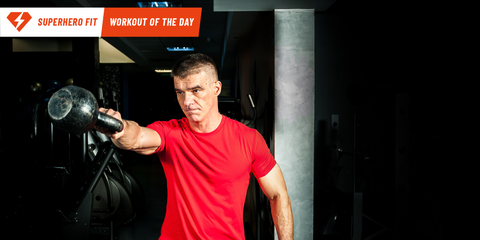 You've probably seen ripped-up dudes whipping barbells up over their heads if you've ever stumbled into a CrossFit box or tuned into an Olympic weightlifting competition.
That complex move is called a snatch — and if you want to add it to your routine, you should start slow by mastering the motions that go into the exercise. A simple, one-handed version of those accessory lifts is the kettlebell high pull.
The kettlebell high pull is a favorite of Don Saladino, the trainer responsible for the superhero physiques of stars like Ryan Reynolds, Sebastian Stan, and David Harbour, who have all flexed their way into comic book character costumes on the big screen.
"I teach the kettlebell high pull before I teach the snatch," Saladino told MensHealth.com. "It gets a little nerve-wracking to finish with the weight overhead for someone for the first time [when they] attempt a snatch."
The full-body exercise isn't just a training ground for the snatch — the high pull homes in on the hips, back extensors, and rear delts, giving you a formidable workout as you hone your technique. Instead, novices to the mature version of the exercise will have the ability to work on hip-rhythm and the motion they'll eventually use to toss weight skyward.
"The move has explosive hip action like a snatch, but it won't bang your wrist when your technique is not that great," said Saladino. "It can also be a good rear delt and 'shoulder broadening' exercise."
To perform the move, you'll need a kettlebell. When you're just starting out, make sure that the weight is light enough that you won't be in danger of hurting yourself — you can even practice without the implement with an empty hand to get the motion down to begin.
Stand in an athletic stance with your feet further than shoulder-width apart, gripping the kettlebell. Using your hips, swing the weight up to hairline height, stopping short of lifting your arm over your head. Be sure to keep your spine straight and your core tight throughout the motion, and avoid squatting down too much to build momentum for the swing.
"Keep the kettlebell quite close to your body on the way up, by pulling it from your groin to the top position," Saladino advises.
Try the kettlebell high pull if you're working up to a full snatch, or use the move to build power and coordination in your typical workout routine. If you're just starting out, use a light weight for 4 sets of 5 reps until you nail the movement. Once you've graduated to full-on snatches, keep your form in check with sets of 8 reps of the kettlebell high pull. For more superhero-body building moves, you can check out Saladino's full program.
If you need your own kettlebells to try this out at home, check out these options from Onnit.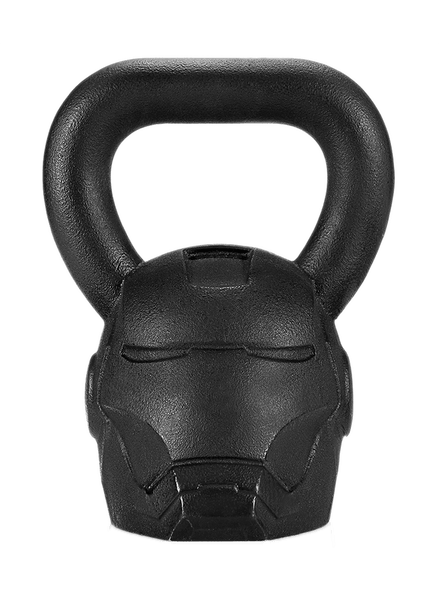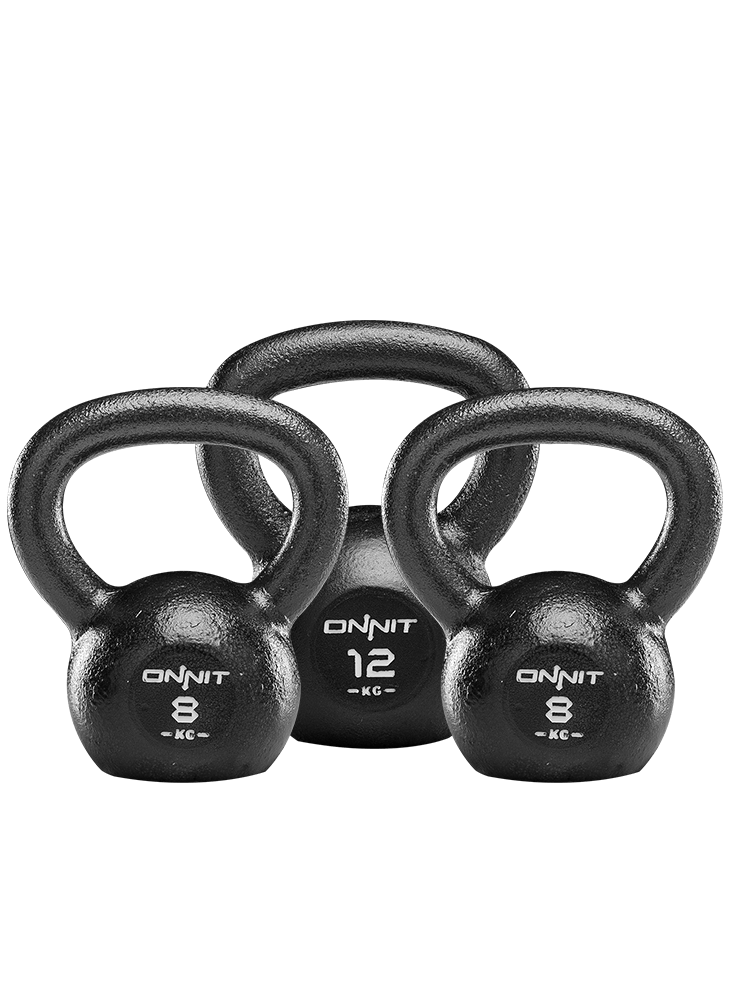 Source: Read Full Article