A recent study published in the Nutrition Journal discussed the role of vitamin C and dietary nitrate in endothelial function (EF).
Study: Is vitamin C a booster of the effects of dietary nitrate on endothelial function? Physiologic rationale and implications for research. Image Credit: Tatjana Baibakova/Shutterstock.com
Background
A central feature of cardiovascular disease (CVD) is the disruption of the endothelial lining, identified as endothelial dysfunction (ED). ED represents an early marker of vascular damage and an essential step in the pathogenesis of atherosclerosis.
Endothelial cells secrete nitric oxide (NO) among other molecules and participate in inflammatory responses.
The availability of vasodilators, especially NO, is reduced in ED. Consequently, the integrity of blood vessels is disrupted, promoting the development or progression of chronic diseases like CVD.
Given the potential reversibility of ED, an early implementation of interventions could offer prophylactic and therapeutic benefits for patients with or at risk of CVD.
Interventions such as dietary nitrate, vitamin C, arginine, or polyphenols, aimed to augment NO bioavailability could positively affect EF and CVD pathogenesis.
In the present study, the authors discussed the putative mechanisms of the synergistic effect of dietary nitrate and vitamin C on EF.
Dietary nitrate and endothelial function
NO rapidly diffuses across tissues reaching target cells and exerting biological effects. It is auto-oxidized to nitrate or nitrite in circulation by oxyhemoglobin.
Therefore, nitrate and nitrite act as stable end products and may indirectly reflect systemic levels of NO. On average, nitrate intake following the Western diet is around 110 mg/day.
Nitrate is rapidly and efficiently absorbed, and plasma concentrations peak within 90 to 120 minutes. A high dietary nitrate intake has positively affected metabolic, immune, and vascular functions. Several studies have assessed the impact of dietary nitrate or nitrite on EF in humans and animals.
One study observed a significant improvement in ED with dietary nitrate supplementation in a murine hypercholesterolemia model. Studies report contrasting findings in humans supplemented with nitrate.
For example, dietary nitrate consumption did not affect flow-mediated dilation (FMD) in obese/overweight individuals. Likewise, EF was not improved with two-week beetroot consumption in those with type 2 diabetes.
By contrast, one study observed positive effects on FMD with a single dose of nitrate in young, healthy participants. Similarly, another study reported FMD improvements in individuals with hypercholesterolemia after a six-week intervention of high-nitrate beetroot juice.
A systematic review and meta-analysis concluded that supplementation of inorganic nitrate and beetroot was linked to beneficial effects on EF.
Endothelial function and vitamin C
The benefits of vitamin C intake on EF may be due to the increased NO bioavailability. A systematic review reported a significant improvement in EF with vitamin C supplementation, with varying effects by health condition.
Vitamin C enhanced FMD and reduced serum levels of an oxidative stress biomarker in metabolic syndrome patients.
A study examining the effects of vitamin C on oxygen delivery in individuals with mild or moderate chronic heart failure observed an improvement in pulse wave velocity after vitamin C treatment.
Intravenous administration of high vitamin C doses was found to reverse the effects of free fatty acids on forearm blood flow (FBF).
Synergistic effects of vitamin C and dietary nitrate on endothelial function
Evidence strongly suggests that increased bioavailability of NO may improve EF and influence. Recent studies shed light on the potential interactive and positive effects of inorganic nitrate and vitamin C co-supplementation on blood pressure and EF, suggesting their synergistic effects could far exceed their potencies.
A combined dose of inorganic nitrate and vitamin C significantly decreased arterial stiffness in adult and older subjects and reduced systolic blood pressure (BP) and mean arterial BP in older individuals. Two independent studies have confirmed these findings, which observed EF improvements in older hypertensive individuals and people with ED, respectively.
The vasodilatory effect of nitrite was enhanced in an acidic solution in an in vitro rat aorta model, which was further enhanced by adding vitamin C.
Furthermore, animal and in vitro studies showed that inorganic nitrate and vitamin C may improve tetrahydrobiopterin (BH4) stability. When BH4 is depleted, superoxide free radicals are formed instead of NO. Vitamin C can scavenge ROS, particularly superoxide, by activating superoxide dismutase (SOD).
Concluding remarks
In sum, co-supplementing dietary nitrate with vitamin C could enhance NO synthesis and nitrite-to-NO conversion and improve EF. Preliminary evidence suggests their synergistic effects could be more potent than individual effects.
Further studies are required to assess the impact of the co-supplementation of the two compounds on vascular outcomes in larger cohorts and test whether population genetic or phenotypic characteristics influence their synergistic effects.
Journal reference:
Lbban, E. et al. (2023) "Is vitamin C a booster of the effects of dietary nitrate on endothelial function? Physiologic rationale and implications for research", Nutrition, 109, p. 111995. doi: 10.1016/j.nut.2023.111995. https://www.sciencedirect.com/science/article/pii/S0899900723000254
Posted in: Medical Science News | Medical Research News | Medical Condition News | Healthcare News
Tags: Aorta, Arginine, Arterial Stiffness, Atherosclerosis, Biomarker, Blood, Blood Pressure, Blood Vessels, Cardiovascular Disease, Chronic, Diabetes, Diet, Fatty Acids, Free Radicals, Genetic, Heart, Heart Failure, Hypercholesterolemia, in vitro, Metabolic Syndrome, Nitric Oxide, Nutrition, Oxidative Stress, Oxygen, Stress, Syndrome, Type 2 Diabetes, Vascular, Vitamin C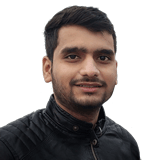 Written by
Tarun Sai Lomte
Tarun is a writer based in Hyderabad, India. He has a Master's degree in Biotechnology from the University of Hyderabad and is enthusiastic about scientific research. He enjoys reading research papers and literature reviews and is passionate about writing.
Source: Read Full Article