Previous research shows that family meals influence mental well-being; however, limited studies have evaluated the relationship between social eating behavior and mental disorders in adolescents.
Family meals are considered a social norm in many regions of the world and, as a result, may not evoke significant feelings. Comparatively, social eating behavior is related to the enjoyment of eating meals with chosen company, which could be friends or family.
A recent Clinical Nutrition study investigated the impact of family meals and social eating behavior on anxiety, depression, and stress symptoms in adolescents.
Study: Are family meals and social eating behaviour associated with depression, anxiety, and stress in adolescents? The EHDLA study. Image Credit: Rawpixel / Shutterstock.com
Background
Globally, a rapid increase in mental disorders, particularly anxiety and depression, has been recorded. According to the World Health Organization (WHO), 970 million people worldwide were affected with mental disorders in 2019. Interestingly, around 50% of mental disorders manifest by the age of fourteen.
Adolescence is the period when an individual undergoes many cognitive, physical, and socio-affective changes, many of which make them more vulnerable to developing mental health problems. The onset of mental health symptoms, or even subclinical manifestations, in adolescents predicts psychopathological development in the future, which increases the risk of mortality, morbidity, and disability. Therefore, there is an urgent need to develop effective interventions for mental health problems in children and adolescents in both schools and outside school settings.
The development of mental health problems is associated with environmental and genetic factors. Several social determinants, such as economic and environmental events, may prevent or increase the risk of mental issues.
Social eating behaviors, such as eating with friends or family, are associated with the feeling of enjoyment or lack thereof. These behaviors are closely related to social interactions.
The social environment often determines the eating behavior of children and adolescents, as it establishes certain emotions and relationships with food and their body image. Eating with other people not only enhances the pleasure of eating but promotes modification of dietary intake through perceived dietary norms and patterns. Thus, social interactions could be exploited to improve an individual's eating behavior and mental health.
About the study
The current cross-sectional study evaluated data from the Eating Healthy and Daily Life Activities (EHDLA) study. The EHDLA study obtained representative samples of adolescents between 12 and 17 years of age from Valle de Ricote, Spain. The study cohort included a total of 649 adolescents, 56.7% of whom were girls.
Mental disorders were evaluated by the Depression, Anxiety, and Stress Scale (DASS-21), which considered 21 symptoms that were used to score participants on a four-point Likert-type scale. In this scoring system, zero was defined as "did not apply to me at all," with the gradual escalation in the score indicating an increase in depression, anxiety, and stress.
Family meal frequency and whether the meal was eaten for breakfast, lunch, or dinner were determined through a questionnaire. The participants' social eating behavior was accessed based on three statements ranging from "I enjoy sitting down with family or friends and eating a meal together," "I usually eat dinner with other people," and "it is important to sit down and eat at least one meal a day with other people (family or friends)."
Four different responses were recorded, of which included "strongly disagree," "somewhat disagree," "somewhat agree," or "strongly agree." The physical activity and sedentary behavior of the participants were assessed using the Youth Activity Profile Physical (YAP). The body weight of each participant was also obtained.
Study findings
As compared to family meals, more social eating was strongly associated with reduced anxiety, depression, and stress symptoms in Spanish adolescents. Family meals were also inversely associated with depression, anxiety, and stress symptoms.
Family meals are not necessarily as enjoyable as eating with other company. In certain cases, family meals are imposed, with adolescents required to follow certain protocols to unwillingly satisfy relatives.
Social eating behavior is associated with a reduction in depressive symptoms in adolescents and could be due to the protection and support that they receive from family/peers. Sharing a good meal with family and friends also improves communication with peers/family, which has a positive effect on anxiety.
Adolescents who generally eat with company have greater peer acceptance, which prevents anxiety symptoms. This finding is consistent with a previous study reporting that family eating promoted problem-solving skills in adolescent girls that were learned from their parents. This skill helped them deal with social pressures and decrease stress symptoms.
Conclusions
The current study is the first to highlight the benefits of social eating behavior in adolescents. As compared to family meals, social eating behavior was robustly associated with reduced stress, depression, and anxiety symptoms.
These findings suggest the importance of promoting social eating behaviors to enhance psychosocial and well-being benefits.
Journal reference:
Victoria-Montesinos, D., Jiminez-Lopez, E., Mesas, A. E., et al. (2023) Are family meals and social eating behaviour associated with depression, anxiety, and stress in adolescents? The EHDLA study. Clinical Nutrition 42; 505-510. doi:10.1016/j.clnu.2023.01.020
Posted in: Child Health News | Medical Science News | Medical Research News | Medical Condition News
Tags: Adolescents, Anxiety, Breakfast, Children, Depression, Disability, Food, Frequency, Genetic, Mental Health, Mortality, Nutrition, Physical Activity, Research, Stress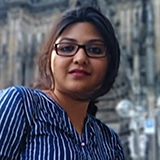 Written by
Dr. Priyom Bose
Priyom holds a Ph.D. in Plant Biology and Biotechnology from the University of Madras, India. She is an active researcher and an experienced science writer. Priyom has also co-authored several original research articles that have been published in reputed peer-reviewed journals. She is also an avid reader and an amateur photographer.
Source: Read Full Article