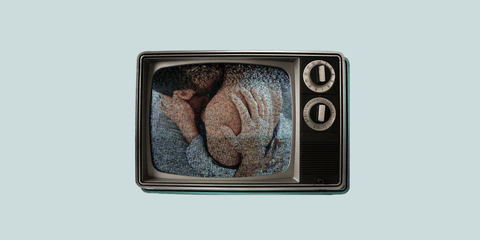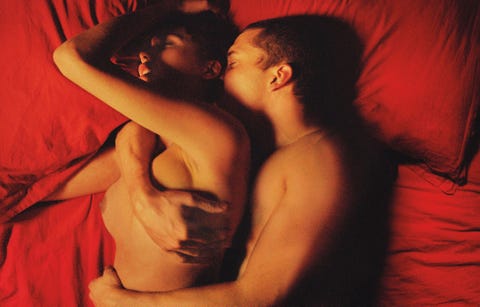 Wild Bunch/Les Cinema De La Zone/Rt Features/Kobal/REX/Shutterstock
'Love'
This 2015 era film features an insane amount of unsimulated sex, including a threesome and an orgy. The film—by director Gaspar Noé—is about a couple's dysfunctional relationship, and is told partially through flashbacks. Fun fact: Noé had chemistry tests done between the actors—which makes sense given the amount of on-screen sex. Other fun fact: the movie debuted at Cannes.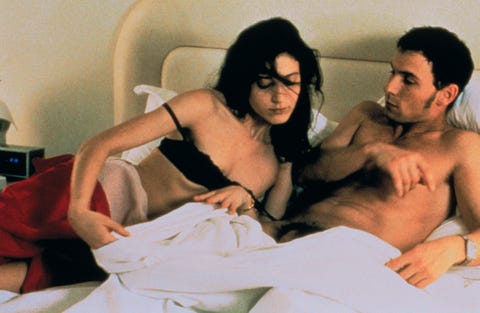 Alamy
'Romance X'
This 1999 art house film is about a woman whose boyfriend won't have sex with her, causing her to start looking elsewhere. And yes, it features unsimulated sex throughout. FYI, the movie was given an R rating in the states after significant edits, so you might have trouble finding the original cut.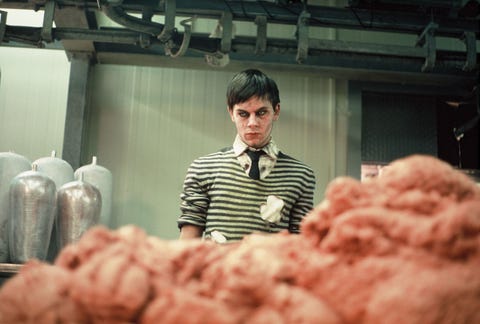 Jürgen Brüning Filmproduktion
'Otto; or Up with Dead People'
This 2008 film is about a zombie in Berlin, and features plenty of erotic scenes thanks to the fact that one of the characters is making a documentary about porn. Apparently, the intimate moments are real—so if your interests include zombies and sex, get on it.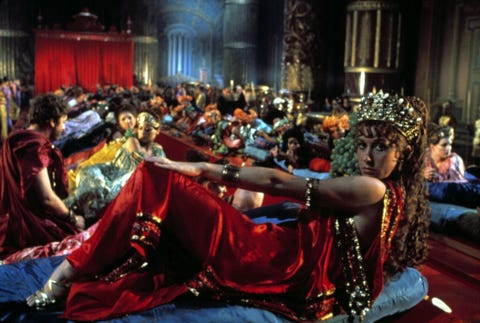 Penthouse Films
'Caligula'
1979's Caligula is slightly controversial in its status as a "regular" film vs. a porn film—but the fact that it has A-list actors like Peter O'Toole and Helen Mirren certainly lends it some mainstream cred. The movie was produced by Penthouse Magazine, and featured unsimulated sex scenes that were added post-production (much to the chagrin of the director) and acted out by "Penthouse Pets."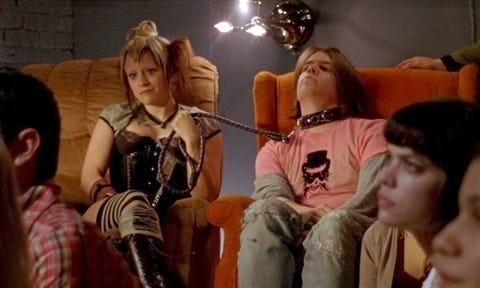 'Shortbus'
Good ol' Shortbus! This 2006 comedy is one of the better-known movies of this particular subgenre, and for good reason: it's legit great. The film centers on the happenings at an artsy sexual salon in Brooklyn, and chronicles one woman's very explicit adventures in trying to achieve orgasm. (FYI, actress Sook-Yin Lee was almost fired from her radio gig because of this movie, but kept her job thanks to the support of A-listers like Gus Van Sant, Francis Ford Coppola, and Yoko Ono.)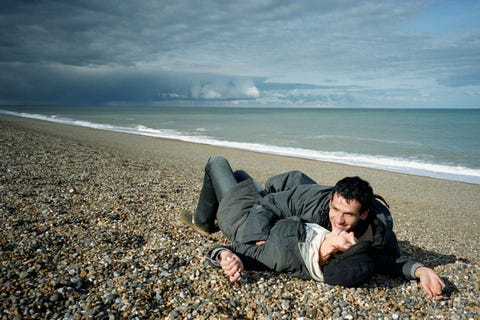 '9 Songs'
If you like your unsimulated sex with a side of hipster angst, look no further than 2004's 9 Songs. The film is essentially about a couple who a) attend concerts by aughts bands like Franz Ferdinand and The Dandy Warhols, and b) have a ton of sex. And it's very, very real.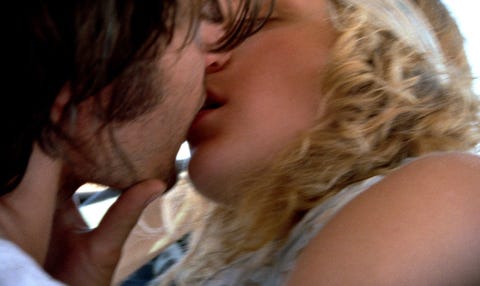 'The Brown Bunny'
Remember when The Brown Bunny came out in 2003 and no one could stop talking about the oral sex scene between Vincent Gallo and Chloe Sevigny? It broke alllll kinds of boundaries (after all, Sevigny is a household name-level actress), and remains one of the most notable unsimulated moments in film.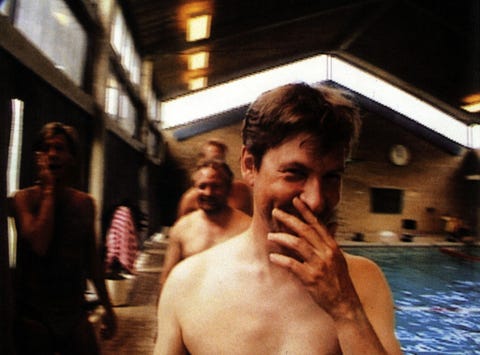 Everett
'The Idiots'
Expect Lars von Trier's name to pop up several times on this list, starting with 1998's dramedy The Idiots, about a group of friends who release their inhibitions (feel the rain on their skin) and get their orgy on. The sex is mostly simulated by actors, but one scene features actual sex enacted by stand-ins from the porn industry.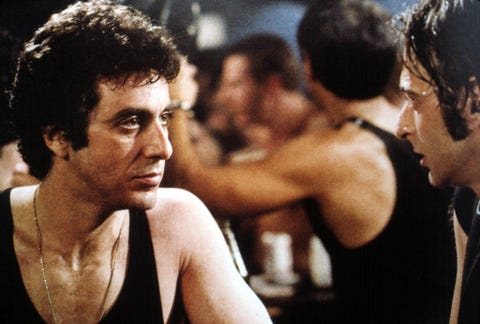 'Cruising'
This circa-1980 thriller by William Friedkin stars Al Pacino as a cop who's trying to find a serial killer targeting gay men. The film's original version featured footage of gay sex, and while some frames remain visible in the final cut, a lot was deleted to nab an R rating. (Upon its release, this movie caused quite a bit of drama, and was protested by gay rights activists who felt stigmatized.)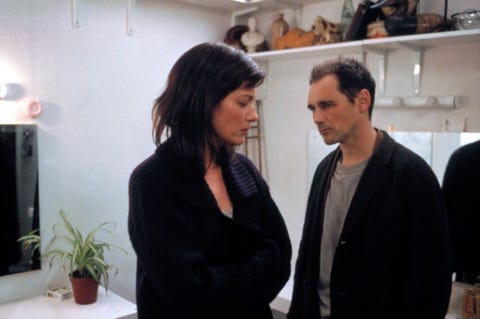 'Intimacy'
Intimacy is a 2001 British film about a man who falls in love with the woman he's having casual sex with—only to realize she's married and has no plans to leave her husband (sorry, that was definitely a spoiler). The sex is real, which is pretty rare for a mainstream movie that won Best Film at the Berlin Film Festival.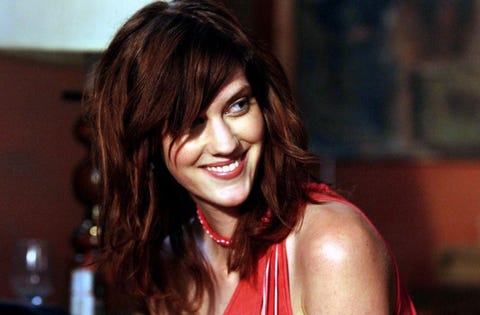 'Lie with Me'
Lie with Me is a 2005 indie drama about a man and woman's affair—and stars two pretty well known actors: Eric Balfour (who plays Milo Pressman in 24) and Lauren Lee Smith (who plays Riley Adams in CSI). The movie premiered at the Toronto International Film Festival, but wasn't exactly a critical success.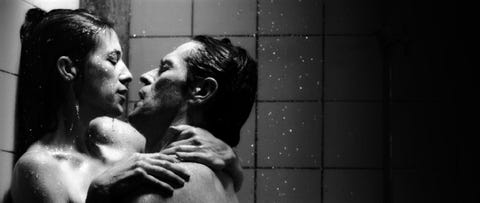 'Antichrist'
Lars von Trier strikes again! The director's 2009 film Antichrist stars Willem Dafoe and Charlotte Gainsbourg—and while they reportedly used body doubles, the sex is most definitely unsimulated. (Note: This film was highly controversial for scenes of vaginal mutilation, but on the other hand Gainsbourg won Best Actress at the 2009 Cannes Film Festival.)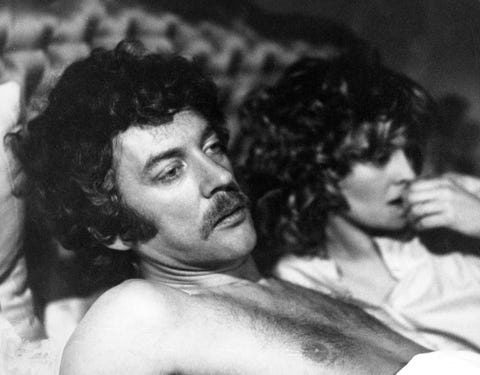 Everett
'Don't Look Now'
Guys, LOL. Don't Look Now (a true gift from 1973) has a *very* intense, very *au natural* sex scene between Julie Christie and Donald Sutherland, and it was all kinds of controversial for a) featuring oral sex on a woman, and b) kinda-sorta-maybe being unsimulated. Basically some people say they did, some say they didn't, and no one will ever know the truth. What happens on the set of Don't Look Know stays on the set of Don't Look Now.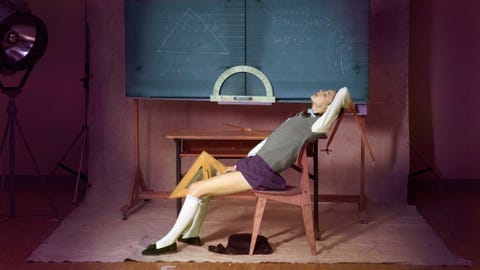 'Nymphomaniac'
Yup, Lars von Trier is back at it. This 2013 film starring Charlotte Gainsbourg, Stellan Skarsgård, Shia LaBeouf, Christian Slater, Uma Thurman, and Willem Dafoe (among others) featured unsimulated sex per usual—but there's a catch. The actors simulated sex, and then body doubles had IRL sex, and their genital area was superimposed on the actors. #Normal. Also, apparently some prosthetic vaginas were floating around set.
In the Realm of the Senses is about real-life Geisha Sada Abe, who's famous for having killed her lover before cutting off his penis and testicles. The film's unsimulated sex scenes were so X-rated that it was originally banned in the United States. "The trickiest problem we faced was finding actors," director Nagisa Oshima said. "I anticipated that the fact that we would be asking them to have actual sex in front of the camera would be a huge obstacle. Contrary to my expectation, however, finding women to audition turned out to be easy: they came in great numbers, saying if sex was required, well, that was no big deal. In the end, even my wife, the actor Akiko Koyama, said that if no one else would do it, then she would be willing."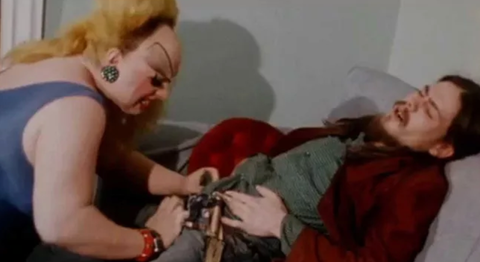 New Line Cinema
'Pink Flamingos'
Many people consider Pink Flamingos to be one of the most disturbing movies ever made. The 1972 John Waters film stars drag queen Divine who, in one scene, performs oral sex on the actor playing her son in the movie. Unsurprisingly, the film was banned in several countries.
AMLF
'Pola X'
This 1999 French film tells the story of a young writer who meets a woman who claims to be his long lost sister—and then proceeds to have a romance with her. The movie was submitted to Cannes in 1999 and famously features unsimulated scenes between actors Guillaume Depardieu and Yekaterina Golubeva.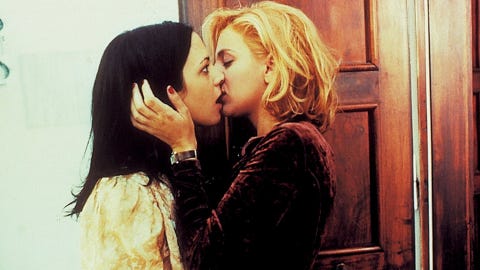 Minerva
'Scarlet Diva'
Scarlet Diva is a 2000 film by Italian writer, director, and actress Asia Argento. The movie is a semi-autobiographical account of Argento's life as an actress. Argento confirmed after the film's release that many of the sex scenes were not simulated.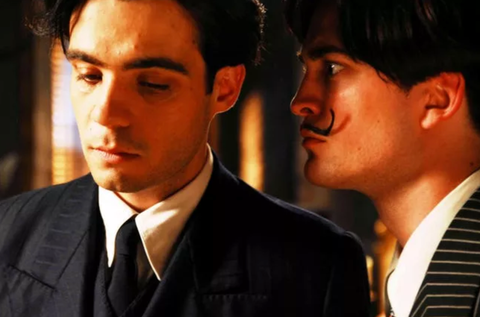 Sorolla Films
'Little Ashes'
While the sex itself was simulated, the reaction shot was not. Audiences got a very authentic look at Robert Pattinson's "O" face during his performance as Salvador Dalí in Little Ashes. Pattinson admitted that he actually masturbated on camera for make the scene realistic. He explained that faking the face "just doesn't work… My… face is recorded for eternity."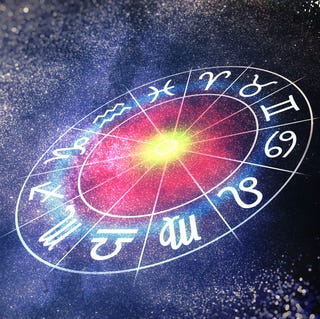 From: Marie Claire US
Source: Read Full Article