University of Kentucky's cardiovascular scientist recognized for excellence in hypertension research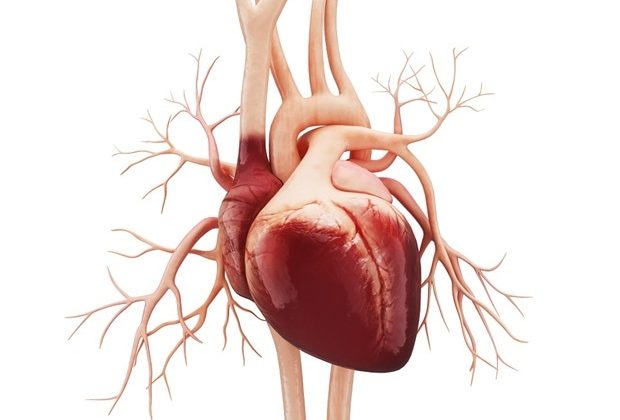 Reviewed
The University of Kentucky's Vice President for Research and leading cardiovascular scientist is being recognized for her foundational work in the field of hypertension with a prestigious award from the American Heart Association (AHA).
Lisa Cassis, Ph.D., a professor in the College of Medicine's Department of Pharmacology and Nutritional Sciences, has been continuously funded by the National Institutes of Health (NIH) since joining the UK faculty in 1988.
Cassis has led many multimillion-dollar projects, including serving as program director of an $11.3 million NIH-supported Center of Biomedical Research Excellence (COBRE) focusing on obesity and cardiovascular diseases.
Throughout her career at UK, Cassis' research has focused on the renin-angiotensin system (RAS) in metabolic and cardiovascular diseases. The RAS regulates blood pressure and fluid balance in the body through hormones, proteins, peptides, enzymes and reactions.
Cassis, in collaboration with colleagues at UK, discovered that the RAS contributes to certain vascular diseases, like atherosclerosis, coronary artery disease and aortic aneurysms. Another important finding by her UK research program showed that a component of the RAS is made in fat in our bodies.
Fat cells were thought to do nothing but just store and release lipid, so when they were found to make things like this component of the RAS, the field of study exploded. The discovery also shifted a lot of our thinking about how obesity, for example, contributes to cardiovascular diseases, including high blood pressure or hypertension."

Lisa Cassis, Ph.D., Professor in the College of Medicine's Department of Pharmacology and Nutritional Sciences
For her scientific contributions, the American Heart Association's Council on Hypertension will honor Cassis with a 2023 Excellence Award for Hypertension Research. The council's most prestigious award recognizes researchers who have had a major impact in this field.
"I've been a member of the AHA since I was a graduate student and involved with the Hypertension Council for 40 years. I have watched people receive this award, admired and respected them when I was a junior investigator, and been one of their colleagues as a more senior investigator. To be in the ranks of people who have been the recipient of this award is the biggest honor I've ever really received," said Cassis. "It's a culmination of so much work in this field to be recognized for having contributed, and to be amongst the ranks of these people is just incredible to me."
The honor also highlights researchers who have contributed to improved treatment and a greater understanding of high blood pressure. Cassis credits work with her colleagues at UK for other important discoveries in this field.
"Through the course of studying the peptide angiotensin, which is part of RAS, Dr. Alan Daugherty and I found that angiotensin could promote aortic aneurysms. It was an unexpected finding. Aortic aneurysm is a terrible disease with no drug therapies," said Cassis.
The disease is also predominantly found in men, and Cassis' lab continues to study sex differences of aortic aneurysms to better understand why that happens.
"We found that it's a combination of our sex hormones, meaning testosterone promotes aortic aneurysms in males, and our sex chromosomes, meaning two X chromosomes protect females in the aortic aneurysm model created here at UK. We've been trying to use that information to develop new drug targets and therapies that are optimized to the patient's sex," explained Cassis.
Throughout her studies, Cassis also found that the fat surrounding the aorta had ramifications on the artery's function. Other scientists have continued to investigate fat surrounding organs and vessels, including Stephanie Watts, Ph.D., a professor of pharmacology and toxicology at Michigan State University, who wrote one of Cassis' nomination letters.
"I've always kind of approached things outside the box. If nobody's asking the question, I want to know why they didn't ask that question. Sometimes those are harder to answer. But I think maybe that's why Dr. Watts nominated me for this award. Because my finding, even though I didn't pursue that finding to any great extent for years, formed the basis for research in Dr. Watts program. And she's moved the field forward," said Cassis. "Dr. Watts is a very strong scientist in her own right, an advocate for women in research and an incredible person. I can't believe she did this for me."
Cassis also thanked Robert Carey, M.D., dean emeritus of the College of Medicine at the University of Virginia, a world-renowned clinical endocrinologist and leader in cardiovascular endocrinology, for his instrumental work in her nomination. Cassis was a postdoctoral fellow at the institution.
Cassis will receive the award at the AHA's Hypertension 2023 Scientific Sessions held in Boston, Massachusetts, from Sept. 7-10. She will also give a presentation on the major findings from her research over the years and share thanks to the AHA, NIH, Kentucky's congressional delegation, colleagues at UK, trainees and her entire family for their dedicated support.
"My research has largely been around the RAS. It's meandered from fat cells to aortic aneurysms. It's had many offshoots and paths along the way. And every bit of it has been a joy for me," said Cassis. "It's incredible how thoughtful the AHA is, how they're always looking for inclusivity and ways to promote people no matter who they are in their pursuit of high-quality research, and how to translate that research to help people with cardiovascular diseases. It's been a privilege to be part of that organization over the years and I'm honored to receive their award."
Cassis has appointments in the Saha Cardiovascular Research Center, Graduate Center for Toxicology, Barnstable Brown Diabetes Center and College of Pharmacy. She also has served as mentor for M.D. and Ph.D. students, and many junior faculty.
As vice president for research, Cassis leads the UK research enterprise, that garnered a record-setting $479.3 million in grants and contracts in FY23, and oversees research proposal development, grants and contracts administration, human subjects protection, 13 multidisciplinary research centers and institutes, and six core facilities. She established the UK's successful Research Priority Initiative to enhance UK's competitiveness in eight key research areas and spearheaded UK's newest research facility, the Healthy Kentucky Research Building (HKRB).
Posted in: Medical Science News | Medical Condition News
Tags: Aneurysm, Angiotensin, Aorta, Aortic Aneurysm, Atherosclerosis, Blood, Blood Pressure, Catalyst, Coronary Artery Disease, Diabetes, Education, Endocrinologist, Endocrinology, Health Care, Heart, High Blood Pressure, Medicine, Next Generation, Obesity, Peptides, pH, Pharmacology, Pharmacy, Renin, Research, students, Testosterone, Toxicology, Vascular