In a recent study published in the Advances in Nutrition Journal, researchers investigated the association between the consumption of whole grains and cognitive decline measures through a systematic review of interventional and observational studies.
Study: The relationship between whole-grain intake and measures of cognitive decline, mood, and anxiety – a systematic review. Image Credit: kireewongfoto/Shutterstock.com
Background
The incidence of cognitive disorders is increasing with the aging population of many countries.
Cognitive decline is attributed to various neurological disorders that occur with age and result in a progressive decrease in mental capabilities.
This decline in cognitive function is generally classified based on the cognitive impairment stage into three categories — preclinical, mild, and late-stage impairment or dementia.
Various comorbidities such as cardiovascular disease, hypertension, type-2 diabetes, and obesity are also associated with cognitive decline, suggesting that diet modifications could protect against progressive cognitive decline.
Whole grain consumption has been encouraged in various countries as a whole-grain-based diet has been associated with a reduced risk of such comorbidities.
While an increased intake of whole grains has been linked to an improvement in metabolic markers associated with cholesterol, glucose metabolism, inflammation, blood pressure, and cognitive function, a paucity of studies has directly investigated the association between the consumption of whole grains and cognitive decline rates.
About the study
In the present systematic review, the researchers analyzed all interventional and observational studies available between the inception of the study and August 2021 that evaluated the association between the consumption of whole grains and various cognitive outcomes.
Such as a decline in cognitive function leading to dementia, changes in the structure and function of the brain, and mood changes, including anxiety and depression.
Studies were included if they were based on generally healthy populations, although controlled trials involving participants in the pre-diabetes or type-2 diabetes groups were also included.
The interventions in the included studies consisted of foods containing whole grains or biomarkers associated with dietary patterns involving whole grains that indicate the association between whole grains and study outcomes.
The outcomes comprised cognitive function, cognitive impairments, cognitive decline, dementia, functional and structural changes in the brain, and neurodegenerative changes such as Alzheimer's disease, depression, and anxiety.
Data extracted from various interventional, cohort, case-control, and cross-sectional observational studies comprised demographic characteristics of the study population, such as sex, age, ethnicity, race, and health status, as well as details about the study design such as sample size, duration of the study, and assessment methods.
The studies were also rated based on the distinction between wholegrain foods and whole grains, the type of cereal, the processing of cereal and the various products included in the study, and the use of a biomarker of wholegrain consumption in the study.
Results
The results reported that, based on 23 studies investigating the association between wholegrain consumption and outcomes related to cognitive decline and mood changes, the evidence for any association between whole grains and cognitive function was inconclusive.
While randomized controlled trials involving case-control and prospective cohorts indicated improvements in depression and mood-related outcomes linked to higher consumption of whole grains, the results from cross-sectional studies were mixed.
Additionally, across cognitive score quantiles, the reporting rate of intake amounts was low, and the risk of bias was high.
Furthermore, since a bulk of the evidence comes from observational studies, and it can be assumed that individuals who eat more whole grains also practice other healthy lifestyle behaviors, the confounding variables also complicate the results.
However, the review found no association between wholegrain consumption and adverse outcomes. Moreover, an increase in the consumption of whole grains was linked to improvements in depression, anxiety, and mood changes.
Despite some heterogeneity in the reported results, replacing white rice with brown rice was linked to better cognitive outcomes.
The researchers also discussed potential mechanisms through which wholegrain consumption could impact cognitive function. These included metabolic pathways involved in glucose homeostasis, inflammation signaling, and homocysteine levels.
The high dietary fiber and B- and E-vitamin contents of whole grains are thought to modulate postprandial lipid and glucose levels and the gut microbiome.
Conclusions
Overall, the results suggested that various studies have reported improvements in anxiety and mood disorders linked to increased consumption of whole grains.
However, the heterogeneity of the results and the absence of studies using standardized measures of cognitive function to study the impact of a wholegrain-rich diet make the conclusion of the direct beneficial effects of wholegrain consumption on cognitive function difficult.
Journal reference:
Ross, A. et al. (2023) "The relationship between wholegrain intake and measures of cognitive decline, mood, and anxiety – a systematic review", Advances in Nutrition. doi: 10.1016/j.advnut.2023.04.003.https://www.sciencedirect.com/science/article/pii/S2161831323002880
Posted in: Medical Science News | Medical Research News | Medical Condition News | Healthcare News
Tags: Aging, Anxiety, Biomarker, Blood, Blood Pressure, Brain, Cardiovascular Disease, Cholesterol, Cognitive Function, Dementia, Depression, Diabetes, Diet, Glucose, Glucose Metabolism, Healthy Lifestyle, Homocysteine, Inflammation, Metabolism, Microbiome, Nutrition, Obesity, Preclinical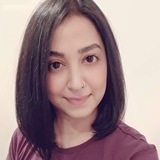 Written by
Dr. Chinta Sidharthan
Chinta Sidharthan is a writer based in Bangalore, India. Her academic background is in evolutionary biology and genetics, and she has extensive experience in scientific research, teaching, science writing, and herpetology. Chinta holds a Ph.D. in evolutionary biology from the Indian Institute of Science and is passionate about science education, writing, animals, wildlife, and conservation. For her doctoral research, she explored the origins and diversification of blindsnakes in India, as a part of which she did extensive fieldwork in the jungles of southern India. She has received the Canadian Governor General's bronze medal and Bangalore University gold medal for academic excellence and published her research in high-impact journals.
Source: Read Full Article