Editor's note: Find the latest long COVID news and guidance in Medscape's Long COVID Resource Center.
The Canadian government is investing nearly $30 million in an effort to understand and address the long-lasting effects that can follow SARS-CoV-2 infection, which are commonly referred to as long COVID or post COVID-19 condition (PCC).
As part of a $20 million initiative, the Canadian Institutes of Health Research will support a pan-Canadian PCC research network called Long COVID Web. In addition, the Public Health Agency of Canada will provide $9 million to Cochrane Canada and the McMaster University GRADE Centre to develop clinical practice guidelines for PCC.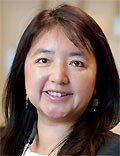 Dr Angela Cheung
"This is an important first step by the federal government, recognizing that long COVID is a problem in Canada," Angela Cheung, MD, PhD, professor of medicine at the University of Toronto and senior scientist with the University Health Network, told Medscape Medical News.
Cheung, who will lead the Long COVID Web research network, also serves as the co-lead for CANCOV, the Canadian COVID-19 Prospective Cohort Study, and RECLAIM, the Recovering From COVID-19 Lingering Symptoms Adaptive Integrative Medicine Trial. These studies are currently analyzing long-term outcomes of COVID-19 patients.
"This research network, consisting of more than 300 researchers and clinicians from diverse disciplines, patient partners, and representatives from indigenous populations, will not only help find solutions for the 1.5 million Canadians with Long COVID but will also provide some answers for those who have been suffering from other postinfectious syndromes," she said.
Expanding Research
Although scientific knowledge about the long-lasting physical and psychological effects of COVID-19 is growing, there's still more to learn, Cheung said. Patients have reported various experiences, including new, persistent, or recurring symptoms that occur weeks or months after the initial infection.
Results from the Canadian COVID-19 Antibody and Health Survey indicate that 14.8% of adults with a confirmed or suspected infection reported longer-term symptoms. Among those patients, about 47% said they experienced symptoms for a year or longer, and 21% said their symptoms often or always limited their daily activities.
For those who were employed or attending school, 74% said they missed work or school because of their symptoms — an average of 20 days were missed. Most people with longer-term symptoms reported fatigue and loss of energy; other common symptoms included chronic cough, shortness of breath, general weakness, and difficulty with thinking or problem solving.
The Long COVID Web will develop diagnostics, treatments, and rehabilitation strategies for PCC. The goal is to deliver lasting improvements through evidence-based and standardized clinical practices, as well as to reduce the socioeconomic impact of the disability.
Cheung will lead the network, along with co-leads Simon Décary, PhD, at Université de Sherbrooke, Adeera Levin, MD, at the University of British Columbia, and Piush Mandhane, MD, PhD, at the University of Alberta. The term "Web" in Long COVID Web refers to the important collaborations among patients, clinicians, and researchers that will contribute to studies about the underlying disease mechanisms, scale up pharmacologic and rehabilitation trials, establish integrated care pathways across Canada, and address the personal, societal, and economic effects of PCC.
"I have seen the devastation to peoples' lives that this virus can bring," Cheung said. "As a network, we will enable Canadian clinicians, researchers, and educators to fully understand and recommend treatment options for people who live each day with the effects of post COVID-19 condition."
Developing Guidelines
To inform best practices, Cochrane Canada and McMaster University's GRADE Centre will develop, disseminate, and evaluate six evidence-based health guidelines for PCC in Canada. The guidelines, which will be published in early 2024, will address identification, prevention, assessment, management, follow-up, and ongoing monitoring for people with PCC. The team will focus on developing easy-to-use tools for clinical practice, with special attention given to equity-deserving populations.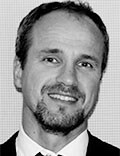 Dr Holger Schünemann
"PCC requires high-quality research to better understand and manage the problems that affected people face," Holger Schünemann, MD, PhD, a professor of clinical epidemiology and medicine and director of Cochrane Canada and the McMaster GRADE Centre, told Medscape. Schünemann will lead the team, along with Robby Nieuwlaat, PhD, and other experts at McMaster University.
"This new research — together with what is already known — must be synthesized and provided to decision makers, including the public, in ways that improve lives," he said. "At Cochrane Canada and the McMaster GRADE Centre, in collaboration with partners and the public, we are privileged to play a leading role in producing and implementing health guidelines based on the best available approaches to address PCC."
The two initiatives stem from recent recommendations from Canada's Task Force on PCC, which was created in July 2022 to bring multidisciplinary experts together to investigate and advise on ways to address long COVID in Canada. The group evaluated existing studies, clinician experiences, and patient perspectives and ultimately provided 18 recommendations for the future.
Of note, the task force supported the establishment of a Canada-wide research and clinical care network for PCC, the development of clinical practice guidelines, and the provision of equitable access to care, regardless of ability, age, gender, geographic location, socioeconomic status, or cultural background.
"Awareness of PCC must be enhanced among the public, insurers, employers, and health care providers," Mona Nemer, PhD, Canada's chief science advisor, wrote in the report's introduction.
"As we continue to battle the SARS-CoV-2 virus at a time of widespread collective pandemic fatigue, we now know that COVID-19 manifests as an acute and, for many, a chronic illness," she said. "Pandemic management must address the health and socioeconomic effects of SARS-CoV-2 infection as a continuum over time."
Carolyn Crist is a health and medical journalist who reports on the latest studies for Medscape, MDedge, and WebMD.
For more news, follow Medscape on Facebook, Twitter, Instagram, and YouTube.
Source: Read Full Article