Can strawberries mitigate Alzheimer's risk? Recent study suggests a possibility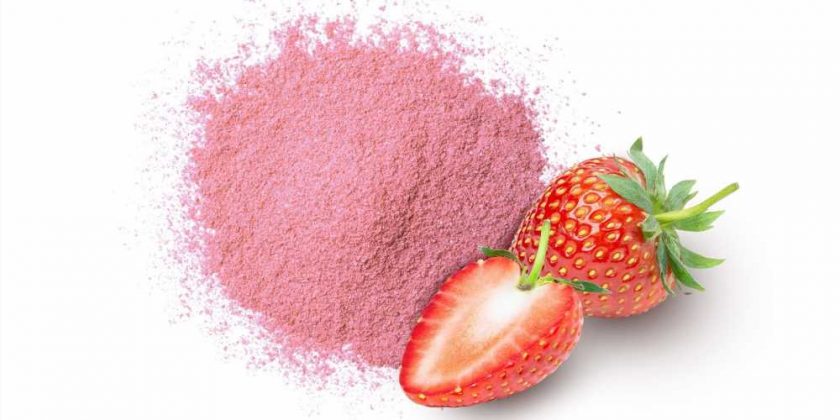 In a recent study published in the Nutrients Journal, researchers investigated whether strawberry supplementation mitigates the risk for late-life dementia in middle-aged people.
They conducted a double-blinded, randomized, placebo-controlled trial among overweight [body mass index (BMI) ≥25 kg/m²] men and women aged 50 to 65 with mild cognitive deficits to assess how following a 12-week strawberry supplement regimen changed their neurocognitive and mood measures.
Additionally, this trial assessed whether strawberry supplementation improved the anthropometric and metabolic parameters of the study participants.
Study: Early Intervention in Cognitive Aging with Strawberry Supplementation. Image Credit: NIKCOA/Shutterstock.com
Background
Alzheimer's disease (AD) accounts for up to 80% of dementia cases and might become an epidemic in the coming years. Since there is no remedy for dementia, prevention and risk mitigation are top priorities.
Research has shown that AD neuropathology develops many years before clinical dementia, i.e., during midlife. Even metabolic disturbance(s) becomes prominent during midlife and triggers chronic inflammation in many human organs, including the brain.
This extended preclinical phase of accelerating AD pathology presents an opportunity for intervention to lower the risk of progressive cognitive decline.
The evidence regarding the beneficial effects of berry fruits, especially strawberries, on cognitive performance and metabolic function is accumulating.
Preclinical and prospective epidemiological data suggest that strawberry supplementation or its habitual use improves neurocognitive function, lowering the risk for AD and other types of age-related dementing disorders, e.g., Parkinson's disease.
In addition, clinical trials conducted among human subjects have shown that high-dose daily strawberry supplementation diminishes the risk for type 2 diabetes (T2D).
In these studies, researchers attributed the beneficial effects of strawberries to anthocyanins and their metabolites, which have anti-inflammatory properties.
Studies have demonstrated their ability to cross the blood–brain barrier (BBB) and reduce neuroinflammation, one of the factors responsible for cognitive decline related to progressive AD neuropathology.
About the study
In the current study, researchers investigated the effects of a 12-week strawberry supplement regimen on neurocognitive and mood measures and anthropometric and metabolic parameters of obese middle-aged men and women with mild cognitive deficits.
At the enrollment visit, the team noted each participant's anthropometric parameters, including body weight, waist circumference, and height, and administered neuropsychological measures and a mood inventory.
They also collected fasting blood samples to assess metabolic parameters, such as glucose, insulin, and glycated hemoglobin (HbAc).
Subsequently, participants were assigned to the intervention or placebo groups, while investigators and participants remained blinded to group assignments.
Next, they provided the strawberry or placebo powder in sealed packets, with instructions to consume as the first meal of the day and discontinue consumption of all berry fruits or their juices and extracts for the study duration.
The strawberry powder provided 36.8 mg of anthocyanins; however, the placebo had the same appearance and taste but no polyphenolic content.
The neurocognitive protocol required participants to perform tasks assessing executive abilities, e.g., the Porteus Maze Test (PMT), and the cognitive protocol administered in week 12 evaluated their learning across exposure trials and long-term memory via the second edition California Verbal Learning Test (CVLT). Furthermore, CCLT provided data on interference during learning and memory recall, manifesting as intrusion responses.
In addition, they monitored the background diet during the intervention, three days a week before enrollment and one week before the final visit.
Furthermore, they administered the Beck Depression Inventory-II to assess the intensity of participant's depressive symptoms quantitatively.
At the final study visit, the team collected unused and used packets to check compliance with the intervention protocol. Further, they repeated all assessments to draw comparisons of pre- and post-intervention effects.
Finally, the effect of strawberry supplementation on neurocognitive and mood measures was analyzed statistically.
Results
The pilot trial sample comprised five males and 25 females, with the placebo and strawberry groups comprising five males, ten females, and ten females (only), respectively.
Except for average fasting glucose levels, which were lower in the strawberry-treated group, both groups showed comparable anthropometric and metabolic measures before administering intervention.
There were fewer intrusion errors on the CVLT after 12 weeks of strawberry supplementation, representing the better performance of the study group with respect to verbal learning and memory over the placebo.
Notably, the inability to recover from semantic interference on word list learning tests is an early biomarker of AD neuropathology in older adults.
Moreover, the strawberry-treated group exhibited lower depressive symptoms and mood disturbances, suggesting improved emotional coping capability and lowered stress levels. It also reflected significant improvements in their executive abilities, i.e., enhanced ability to manage everyday activities and social relationships.
However, unexpectedly, there was no improvement in metabolic measures of the strawberry-treated group, including fasting insulin, homeostasis model assessment of insulin resistance (HOMA-IR), total glycerides (TG), TG/high-density lipoprotein-cholesterol (HDL-C) ratio, and HbAc, suggesting that enhancements in cognition and mood were not attributable to the improved metabolic function.
Conclusions
This randomized controlled trial presented evidence that a daily strawberry supplementation reduced depressive symptoms and interference in memory in obese middle-aged men and women. However, it did not help improve their metabolic measures.
The study intervention had a lower polyphenolic content (36.8 mg anthocyanin). So, while the anti-inflammatory action of anthocyanins could effectively correct neurocognitive deficits, it could not improve the metabolic parameters assessed.
Future trials should investigate whether strawberry supplements show similar health and neurocognitive benefits over varying intervention periods and dosages in larger study samples.
Journal reference:
Krikorian, R.; Shidler, M.D.; Summer, S.S. (2023) Early Intervention in Cognitive Aging with Strawberry Supplementation. Nutrients, 15, 4431. doi: https://doi.org/10.3390/nu15204431. https://www.mdpi.com/2072-6643/15/20/4431
Posted in: Medical Science News | Medical Research News | Medical Condition News | Miscellaneous News
Tags: Aging, Anthocyanin, Anti-Inflammatory, Biomarker, Blood, Body Mass Index, Brain, Cholesterol, Chronic, Dementia, Depression, Diabetes, Diet, Fasting, Glucose, Glycated hemoglobin, Hemoglobin, Inflammation, Insulin, Insulin Resistance, Lipoprotein, Metabolites, Nutrients, Pathology, Placebo, Preclinical, Research, Strawberries, Stress, Supplements, Type 2 Diabetes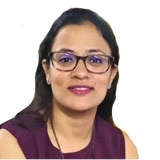 Written by
Neha Mathur
Neha is a digital marketing professional based in Gurugram, India. She has a Master's degree from the University of Rajasthan with a specialization in Biotechnology in 2008. She has experience in pre-clinical research as part of her research project in The Department of Toxicology at the prestigious Central Drug Research Institute (CDRI), Lucknow, India. She also holds a certification in C++ programming.