In a recent study published in Jornal de Pediatria, researchers explored active and passive vaccination among children against respiratory syncytial virus (RSV).
Background
Despite the global significance of RSV infections in children, so far, only one monoclonal antibody, Palivizumab, has been authorized for therapeutic use. In the next few years, however, improvements in RSV immunology may permit the production of safe and effective novel vaccinations and monoclonal antibodies.
Overall strategies
In the present study, researchers summarized the available information on authorized and developing active and passive vaccinations against RSV in children and pregnant women.
The growing understanding of the immune response to RSV and the growing recognition of the RSV disease burden has resulted in considerable growth in the number of worthy candidates for passive and active vaccination. A combination of techniques, such as passive and active immunization, is the optimal strategy for primarily protecting newborns and preschoolers.
For infants aged less than six months, maternal immunization of pregnant women suggests protein-based vaccines comprising either stabilized pre-fusion (pre-F) F glycoprotein vaccine subunits or virus-like particles comprising protein F. The primary technique for older children is active vaccination with live vaccines, including an attenuated virus, recombinant vector-based, or chimeric vaccines.
Active pediatric vaccination
Live attenuated vaccine
This is one of the most prospective families of vaccines for newborns and older children, as they were designed to generate a strong immune response via attenuated local infection through the stimulation of the cell and humoral immune systems. There are currently nine candidates undergoing clinical trials.
Notably, in one of the analyses comprising seven phases, one trial performed on 239 infants aged between six and 24 months evaluated five vaccines under development that elicited neutralizing antibody responses among 80% of vaccinated subjects. The efficiency in lowering RSV episodes of acute respiratory illness that needed medical treatment was 67%, with an 88% reduction in RSV-related lower respiratory tract infections (LRTIs).
Recombinant viral vector vaccines
Lab Diagnostics & Automation eBook
Compilation of the top interviews, articles, and news in the last year.
Download a copy today
This category of vaccines against severe acute respiratory syndrome coronavirus 2 (SARS-CoV-2) consists of viruses having replication-deficient RSV genes and has been widely employed. It is intended to stimulate cellular and humoral immunity. For children, pre-F.Ad26.RSV, which utilizes an adenoviral vector to express pre-fusion F protein, is the leading choice. The results of phase 2 of the trial on RSV-seropositive infants in their second year of life demonstrated that pre-F. Ad26.RSV was immunogenic and safe.
Chimeric vaccine
The production of the RSV protein in bacteria or viruses with superior safety characteristics and antigen presentation than vector-based vaccinations is the defining trait of this line of vaccines. A possible option based on intradermal delivery of recombinant BCG N protein demonstrated safety and immunogenicity in a phase 1 research in healthy individuals. The second potential candidate is Sendai virus (SeV)-RSV, which efficiently replicates the RSV F protein-carrying gene. In phase 1 studies wherein this vaccine was delivered intranasally to healthy individuals, its safety was demonstrated.
mRNA vaccines
A phase 1 investigation of the mRNA-1345 vaccine encoding stabilized pre-F RSV is now ongoing in healthy women of reproductive age, RSV-seropositive children between 12 and 59 months, and the elderly. As an added benefit, mRNA vaccinations against RSV can be paired with mRNA vaccines, which are also being investigated in adults against influenza and SARS-CoV-2.
Passive immunization
Palivizumab is the sole monoclonal antibody clinically authorized and utilized in the past three decades. In three randomized and placebo-controlled clinical trials, palivizumab's effectiveness and safety were shown. A meta-analysis of 2,831 newborns at high risk revealed that palivizumab usage was not linked with an increased likelihood of adverse events but was linked with a decrease in RSV-related hospitalizations and in pediatric critical care unit admissions.
Nirsevimab is the most promising among the novel, long-half-life monoclonal antibodies as evidenced by phase 3 trials. In 2020, a phase 2b, placebo-controlled clinical trial assessed nirsevimab in 1,453 healthy preterm infants who were born after a gestational period between 29 and 34 weeks and six days and noted a 78.4% decrease in the likelihood of RSV hospitalization, which was sustained for 150 days after vaccination. Clesrovimab (MK-1654) is also a potential monoclonal antibody that, like nirsevimab, targets site IV of the F protein.
Conclusion
Overall, the study highlighted that in the future years, effective active RSV vaccination is expected to become a reality. Still, in the meanwhile, monoclonal antibodies continue to be used in high-risk populations in the majority of countries.
Journal reference:
Scotta, M. and Stein, R. (2022) "Current strategies and perspectives for active and passive immunization against Respiratory Syncytial Virus in childhood", Jornal de Pediatria. doi: 10.1016/j.jped.2022.10.004. https://www.sciencedirect.com/science/article/pii/S002175572200122X?via%3Dihub
Posted in: Medical Science News | Medical Research News | Disease/Infection News
Tags: Antibodies, Antibody, Antigen, Bacteria, Cell, Children, Clinical Trial, Coronavirus, Critical Care, Gene, Genes, Glycoprotein, Immune Response, immunity, Immunization, Immunology, Influenza, Monoclonal Antibody, Placebo, Pregnancy, Protein, Research, Respiratory, Respiratory Illness, Respiratory Syncytial Virus, Respiratory Tract Infections, SARS, SARS-CoV-2, Severe Acute Respiratory, Severe Acute Respiratory Syndrome, Syndrome, Vaccine, Viral Vector, Virus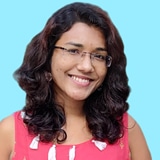 Written by
Bhavana Kunkalikar
Bhavana Kunkalikar is a medical writer based in Goa, India. Her academic background is in Pharmaceutical sciences and she holds a Bachelor's degree in Pharmacy. Her educational background allowed her to foster an interest in anatomical and physiological sciences. Her college project work based on 'The manifestations and causes of sickle cell anemia' formed the stepping stone to a life-long fascination with human pathophysiology.
Source: Read Full Article